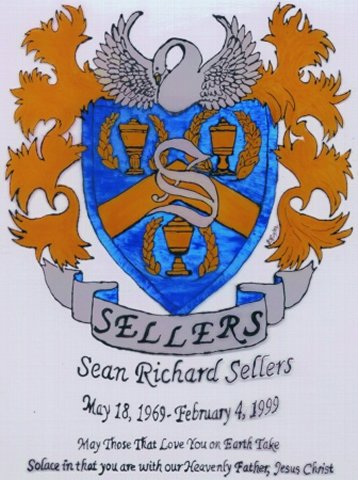 This plate is approximately 7"x7". It was hand painted with Family Crest from a small photo, supplied by the buyer. This panel was incorporated into a larger window.

It could also have been "framed" with ladder chain (see Design A, page 10.4) and hung in a window as a sun catcher. Custom artwork, hand painted and kiln fired into clear bevels, is available in many colors and designs. Bevels can be personalized with names, dates, sayings, occasion, etc.

Questions or comments? Click here to contact me. Or call

.
Page 10.7