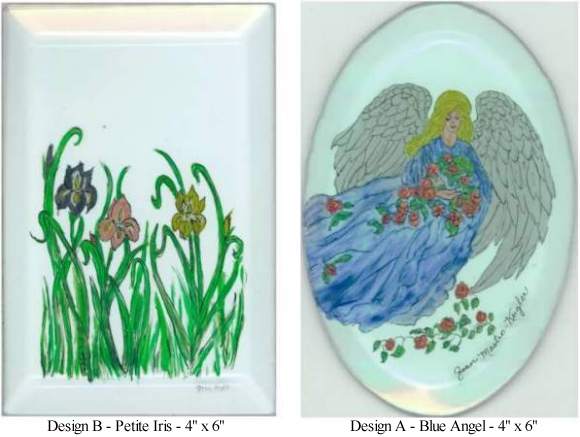 I used the petite Iris design on a gift Candle Shelter we made for our son, Carl, in Colorado (see page 4.10). Angels are loved through out the year. This design has been popular on jewelry boxes and on window art of all kinds.

The durable hand painted artwork on these panels, is kiln fired into 4x6 inch clear glass bevels. Hand painted bevels are available in many colors and designs. Since each one is custom painted, I can match your decor and design needs.

Price: A or B, Please Call


Questions or comments? Click here to contact me. Or call

.
Page 7.3