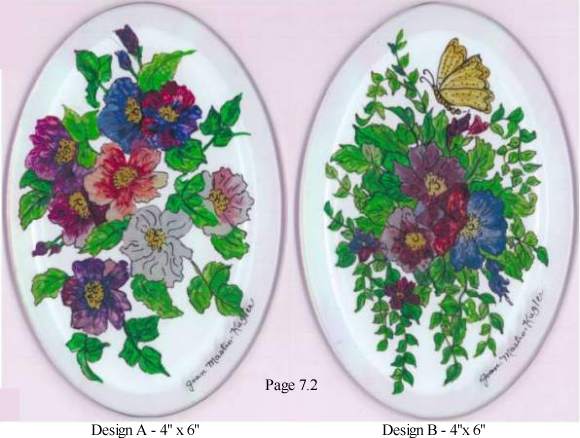 These bevels were commissioned by Al (one of my customers), to be used in two panels. To see samples of his beautiful, completed panels, refer to page 7.1 and page 7.9

Hand painted with a butterfly and floral motifs, these 4x6 inch oval bevels could also be "framed" with ladder chain (see Design B on page 10.2 for an example ), and hung in a window as a sun-catcher.

The durable hand painted artwork on these panels, is kiln fired into clear glass bevels. Bevels can be personalized with names, dates, sayings, occasion, etc.

Price: A or B, Please Call - 4"x6" bevel

Questions or comments? Click here to contact me. Or call

.