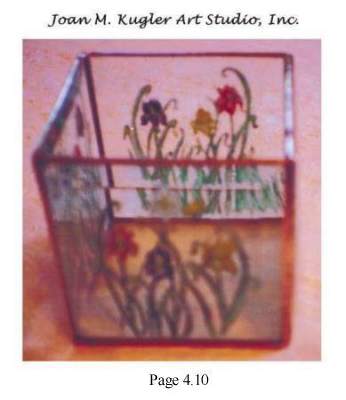 I used the petite Iris design on a gift Spring Light (candle shelter) that we made for our son, Carl, in Colorado. It features hand painted, kiln fired custom artwork on clear glass bevels, and is approximately a 4 inch cube (open at the top). See page 7.3 for a detailed view of the artwork on the panels.

Hand painted bevels are available in many colors, designs, sizes and shapes. Since each one is custom painted, I can match your decor and design style.

Price: Please Call - Spring Light kit - petite Iris 4 painted 4"x4" bevels

Questions or comments? Click here to contact me. Or call

.