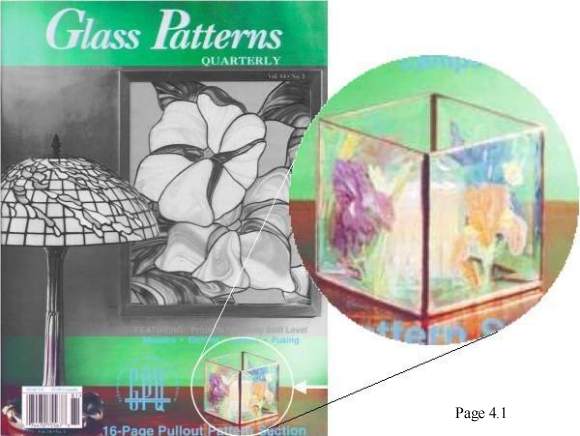 Spring Light (candle shelter) featuring hand painted, kiln fired custom artwork on clear glass bevels. My artwork was featured on the cover, with a three page article in the Fall issue of Glass Patterns Quarterly. Hand painted bevels are available in many colors, designs, sizes and shapes. Since each one is custom painted, I can match your decor and design style. The Spring Light shown is approximately a 4 inch cube (open at the top).

Click here to see the article from the magazine.

Questions or comments? Click here to contact me. Or call

.