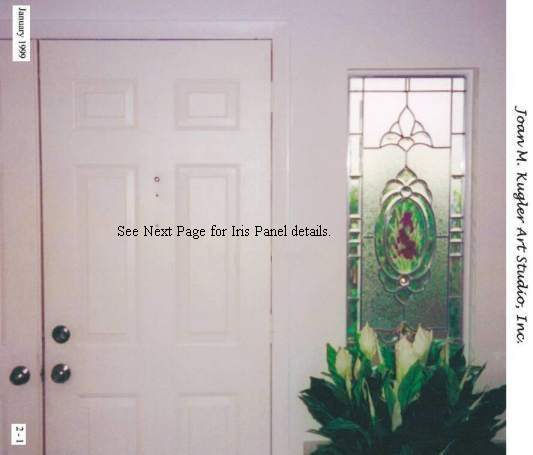 Hand painted with a floral motif, this 6x9 inch oval bevel is used as the center piece of a stained glass panel, installed as a side light next to an entry door. The durable hand painted artwork on this side light, is kiln fired into a clear glass bevel. Hand painted bevels are available in many colors and designs. Since each one is custom painted, I can match your decor and design style.

See next page for a better view of the oval bevel.

Questions or comments? Click here to contact me. Or call

.
Page 2.1